We met at around 6:30 pm, with me being exhausted from the trip and you being delightful as always. Hello Nafplio, it was really nice to meet you.
Sorry I didn't bother getting to know you just as soon as I arrived, but I was stuck looking at my phone (desperately trying to make sense with my Google maps, as I am not really great with technology) just so I can arrive to my hotel. But no worries, we'll get to you later.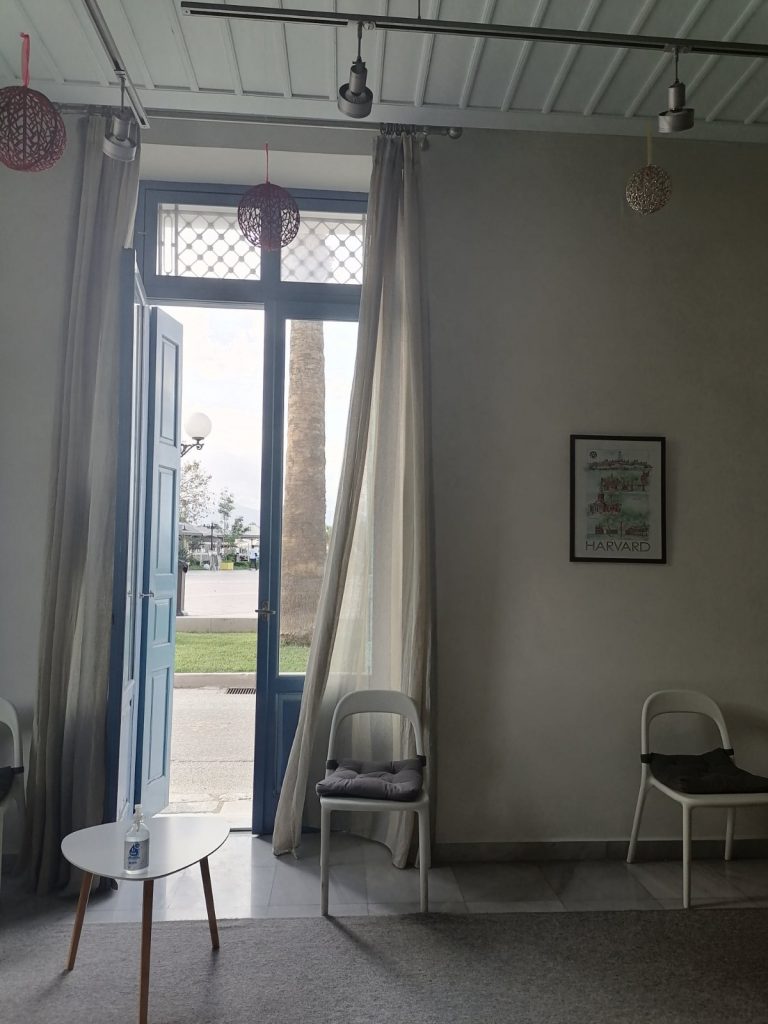 As I found my way through your narrow streets and hoping I could get to know you better, you greeted me with a really warm breeze on my cheeks, and it was in that moment that I realized that you have the greatest advantage of all – the sea. I did myself a favor and did one of those breathing exercises, so I could inhale all your positivity, while enjoying a glass of a really delicious Greek wine. Oh, you have great Peloponnese wine by the way. Sitting near the bay, my thoughts drifted away and I suddenly found myself eye to eye with your father, you know, Poseidon. You look nothing like him! You are all gorgeous and really welcoming, not scary at all.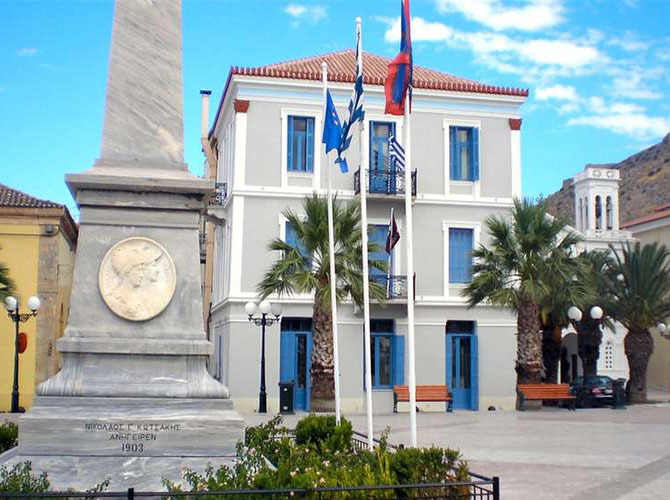 Before I knew it, it was already dawning and I had to prepare myself for a really productive day. The moment that coffee touched my lips, I caught myself in a marvelous building, Megaron Iatrou, nowadays known as the Centre for Hellenic Studies of Harvard University, where I attended a 2-day-seminar about the History of Medicine. It is funny how a medical student, who had already passed History of Medicine in her first year with a solid grade, suddenly attends something so similar. But, it wasn't similar at all. We had an interactive workshop, getting to discuss the development of Medicine throughout the centuries, and although I believed I had a lot of knowledge about the topic, I still got to learn a great amount of things. And of course Greece had the greatest and most amazing impact on Medicine, I would never have taken another guess about that. Just a few kilometers away from you, there it was – the Asclepeion at Epidaurus, which was the most celebrated healing center of the Classical world, the place where ill people went in the hope of being cured. You meant a lot to History, and nonetheless History of Medicine.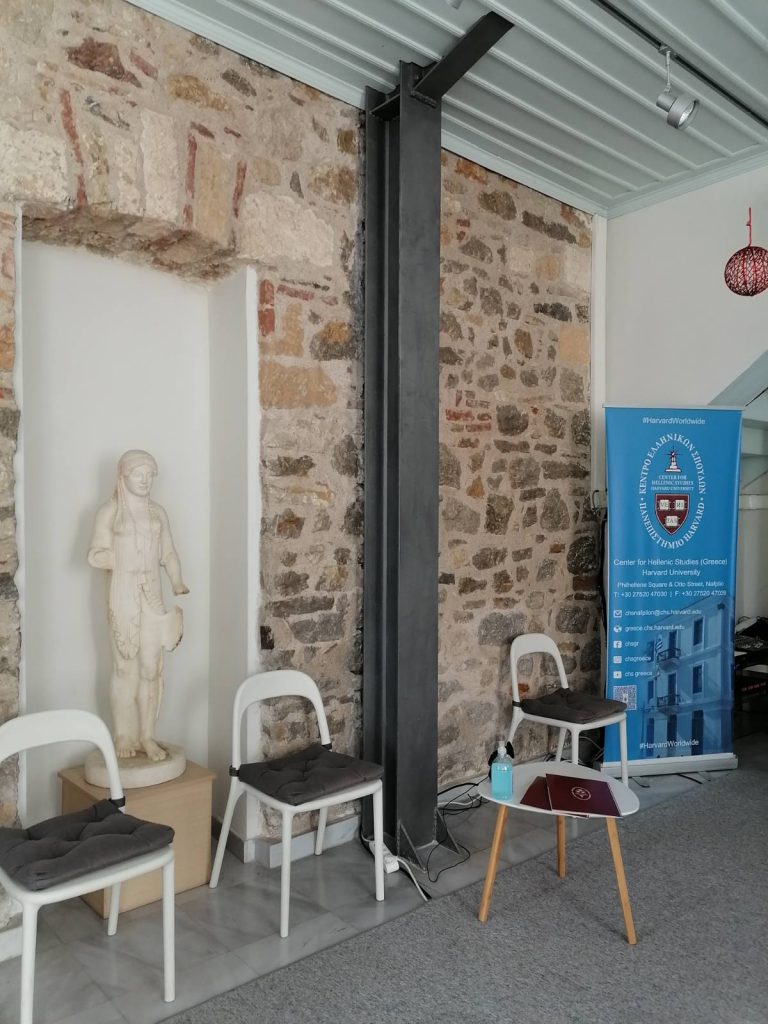 During my walks, I couldn't help but notice the fact that you are indeed one of the most romantic cities I have visited throughout Greece. The feeling of kindness, love, romance and homeliness grew stronger with each and every minute that passed. Following a dream trail, I discovered all of your gems – from the medieval Old Town, the narrow cobblestone alleys, the neoclassical well preserved mansions with the Bougainvillea trees adorning their yards and balconies as well as the Turkish fountains. The Palamidi Castle, which proudly stands 216 m above sea level and in order to reach it, I had to climb all of its 999 steps carved into the rock. Not great at all, but the view was indeed pretty amazing. You were really photogenic by the way, and honored me with a really nice weather, just so that I could enjoy every moment with you. A lot of conquerors tried to leave a mark on you and managed to mesmerize me and every visitor with their unique architecture and beauty.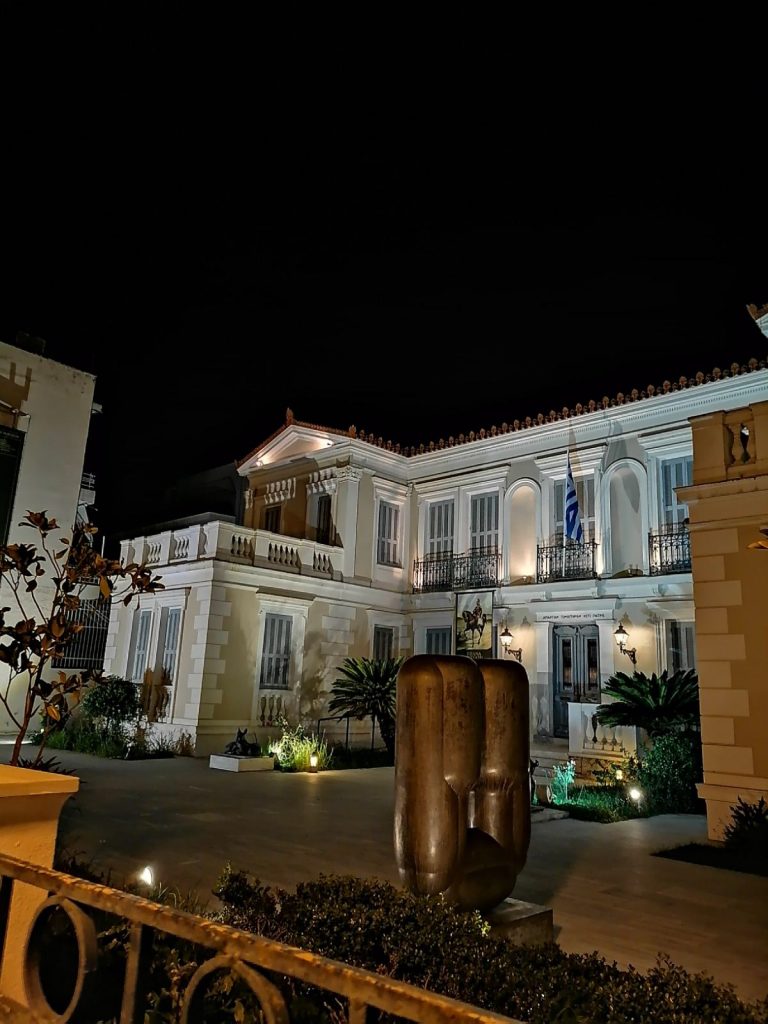 Remembering all the impressions you left on me, I sure hope that we will meet again, and with luck, very soon.
Martina Kozarevska is a second year student at the School of Health Sciences, Department of Medicine of the National and Kapodistrian University of Athens.
She is a scholar of the Ministry of Foreign Affairs of the Hellenic Republic.