Hi there, fellow Greek learners! Wondering if you want to study in Greece? Well if you don't mind going to the beach every day before class, being all tanned even in winter, sunny days all year long, then absolutely yes!
My name is Iskra, and I'm a philology student living in Crete, a wonderful island in the middle of the Mediterranean Sea, the cradle of the European history of Letters, and where locals go to the beach even in December or February. I hope my journey inspires you to study in Greece, as well.
So, this is where I spend my free time. Rethymnon Town Beach. I like to go for a morning swim before my classes start, and then again in the evenings for a run by the coast. The beach is really long and therefore never crowdy, filled with soft sand and big palms. The sea relaxes me so much, it's like I'm at a vacation. All year long! People here are generally chatty and friendly, always in a good mood. And how can they not be? When it's sunny, it's like all of your worries go away!
The town I live in is a mix of Greek, Venetian and a bit of Ottoman culture. You just wanna wonder in the narrow streets with cobblestones, with the flowers that people who live in them bring out, and the sound of a street musician playing string instruments, the smell of koulouria at the streets. Warm people in the streets, starting their day having breakfast at the sunny cafes in the old town. Stepping on the same ground where the great Minoans and Mycenaeans lived and used to tell their kin the same magical stories from the Greek Mythology that we know today. The same place where Apolo was born, the Greek god of sun, poetry, music and beauty, all of which you can find in abundance in Crete! Living at the same place where the European literature was born, only 2800 years later. It's exciting just thinking about it! Crete is the place where mythology comes to life. Magical and poetic.
This picture over here is from my university. The students here are friendly, the professors are really nice and helpful. The library of Rethymno has one of the largest collections in Greece of academic titles and journals. The study programs are fantastic, new classes and seminars are added to the program very often so the classes are never boring.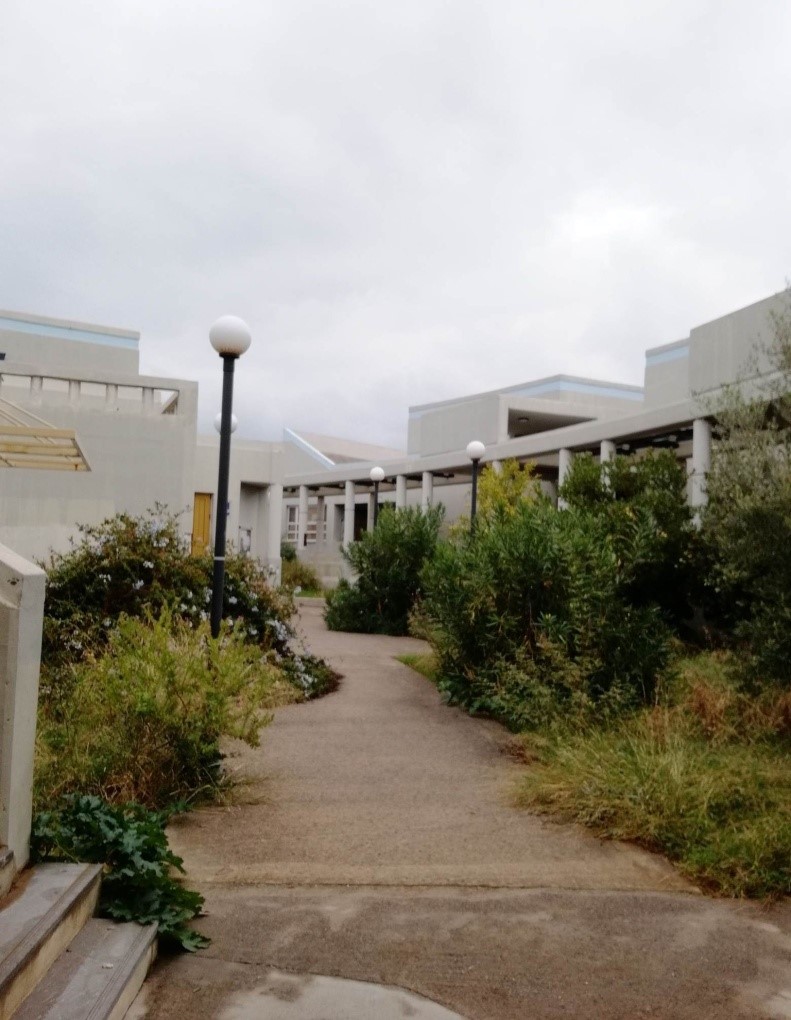 You could not choose a better place to study literature then where it all began! Also, one more reason to study in Greece is that most universities in here are tuition free.
I hope my story inspires you to study in Greece, too, for  it's a wonderful experience.
Iskra Sotirovska is a scholar of the Ministry of Foreign Affairs of the Hellenic Republic.